Hi bloggers! I really want to feelin' how cold the weather of winter, touch the softest snow and relaxing my eyes with white scenery of the snow, but it's impossible in Indonesia hehehe...
Are you done prepared your clothes and ready for the winter season btw? Not yet? Okay, I'll make some inspiration for winter outfit which the products I've found from
Persunmall.com
! They'll looks good and comfort because
Persunmall
always have best quality for their costumers! Yeaaay!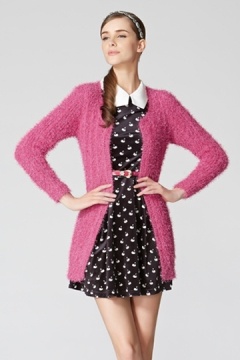 Aaaand this is my newest order from them! Looks cute right? I just buy it with really cheap price, and now on SALE, just $9.50 and you can get this pullover! It also have 3 different colors, just choose you favorite color! Click
HERE
for shopping!<3
So, what do you think about those great products? Looks cool right? So, if you want to buy some clothes for prepare the next season,
Persunmall
is the right place to shopping! ;)